well... let's see. i like this mascara a lot but it's not much better than Dior. here are my thoughts:

PROS: the brush is nice because it's not as bulky as Dior's, and the bristles are shorter and more fine (kind of like Voluminous), so it coats all of your lashes better, even the shorter ones. another plus point is that your lashes stay flexible even after 3 coats! it's a lightweight mascara that lengthens and thickens. it doesn't thicken as well as Dior, but it's better than others. it also holds a curl very well-- better than most! i don't even have to curl my lashes when i'm using this mascara. (well, that's also because after i started using Revitalash and Dea Bella, my lashes have been growing in a curve anyway.) either way, this mascara does not weigh your lashes down. it also has a pretty nice rosy scent. some ppl may not like this, but i find it pleasant.

CONS: the only thing i dislike about this mascara is it's huge price tag! $30 is way too much to spend on something you're only going to use for approx 2 mos. maybe if money wasn't an issue, i'd repurchase. i know Dior isn't much cheaper --and yes, i'm trying to find a cheaper alternative to my HG as well--but $30 is pretty up there. i can buy a whole tube of Laura Mercier primer for that price!

here are a couple pics: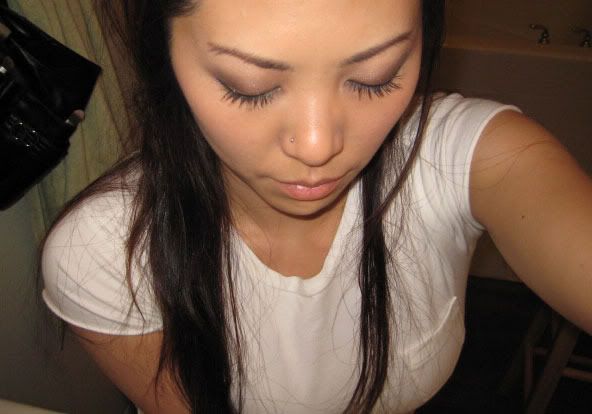 3 coats




overall, this mascara is a keeper but i will not repurchase because of the price. =*(

Price: $30 (boo~!)
Where to Buy: Bloomies, Sephora
Overall Rating: 4.5/5 stars
Tip: try it when Sephora has their store-wide promotions (e.g., $15 off $30 coupons, 25% off online purchases, etc.), don't overcurl!